Welcome to Red Line Filmes, an independent production company based in Rio de Janeiro, Brazil with offices in Dublin and Los Angeles.
We are full service production company, that will provide you with everything your company needs to shoot in Brazil. From paperwork to get your visas to post production services.
With only 5 years, Redline Filmes have 32 shortfilms, 5 features, 3 documentaries and already have among its clients, some of the biggests companies in the world. Such as: Coca-Cola, FIFA, Bayer, Dell, GPotato, Discovery Channel, Globo TV and Record TV.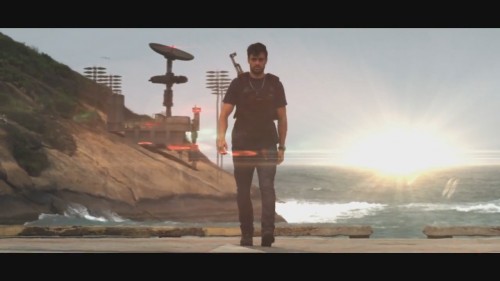 Accordding to brazilian law, to shoot in Brazil a foreign production company must enter into partnership with a brazilian producer registered in ANCINE (Brazilian Film Agency).
Redline Filmes will provide you everything you need to shoot in Brazil. Helping with all the forms and documents required to film in Brazil; Production co-ordination; Location Scouting; Budgeting and Costs; Casting of Models and Actors; Accomodations and Travel Services; Safety and Security; VISA; Production Facilities; Props and Wardrobe; Labs and Post-production; Crew recruitment and hiring.
If you you want to shoot in Brazil, contact us.

FILMING IN BRAZIL
1. Which film/video categories are subject to mandatory prior notification to ANCINE?
With the exception of journalistic productions, all foreign audiovisual productions must comply with this requirement.
2. Is the foreign producer required to make this prior notification?
No. The foreign producer must enter into partnership with a Brazilian producer that must be registered at ANCINE, who will report to ANCINE on the foreign producer's behalf.
3. What actions is the Brazilian producer asked to perform?
In addition to acting as a channel of communication with ANCINE, the Brazilian company is responsible for ensuring compliance to the legislation and for providing assistance for customs clearance of equipment as well as other forms of assistance.

4. How is the advance notice given?
The Brazilian producer informs ANCINE of their interest and responsibilities in such shooting/recording using the form1 available at the ANCINE website , accompanied by specific documentation.

5. What documents should the Brazilian producer submit to ANCINE?
In addition to the form referred to above, the following documents are required (documents need not be certified):
a) a copy of the contract between the foreign production company – or their legal representative for the purposes of shooting/recording in Brazil – and the Brazilian producer, specifying mutual responsibilities, agreed form of remuneration and the duration of the contract;
b) a copy of the translation into Portuguese of the contract referred to above, when not originally written in Portuguese;
c) an initial shooting/ recording plan specifying locations (town or city / state in Brazil) and dates;
d) a copy of the passport identification page for each foreign professional entering the country.
6. Who has the authority to issue entry visas for Brazil?
Visas are issued by Brazilian diplomatic representations abroad. Once eligibility requirements are met, ANCINE will issue a notification to the diplomatic representation, which will then grant entry visas for foreign professionals. A copy of the notification is sent to the Brazilian producer.
7. Who determines the period of validity of the visa?
The period of validity of the visa is determined by the relevant Brazilian diplomatic authority in accordance with the shooting/recording schedule presented on application.
8. How long does it take for ANCINE to respond to prior notification?
ANCINE will respond to the request within five (5) business days, provided that the documentation is complete.
9. What should be done in the event of modifications to the shooting plan submitted to ANCINE?
Any later modification should be reported to ANCINE using the standard form2 available at. Listed below are the most significant modifications:
a) change of Brazilian diplomatic representation office; b) changing of technicians or artists; c) extension and / or change of the technicians' or artists' period of stay;
d) change in locations; e) cancelation of the shooting/filming.
10. What agency should one contact in Brazil for customs related matters?
The Secretariat of the Federal Revenue of Brazil (Receita Federal do Brasil).
Email: producao@redlinefilmes.com.br

Phone:
+55 21 24421164 (English or Portuguese)
+55 21 994904518 (English or Portuguese)
+55 21 980044498 (English or Portuguese)